UsaReadingSchool.com
and
THE INTERNATIONAL SCHOOL OF FOUNDATIONAL PHONICS
Present
THE WORLD'S FIRST
FREE
ONLINE ORIGINAL
FOUNDATIONAL PHONICS CLASSES
FOR ALL STUDENTS
WHO WISH TO IMPROVE ENGLISH READING SKILLS

We are in our tenth year of teaching students worldwide how to read.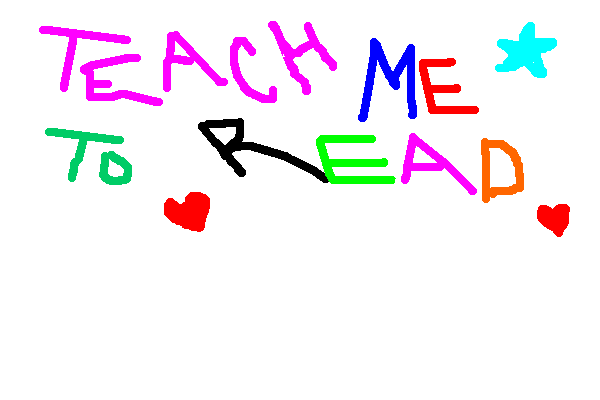 The International School of Foundational Phonics is happy to announce that there have been over thirty thousand students and supervisors enrolled worldwide and we are in our sixth year on the Internet. Our school was first established in January, 1994 with live classes, seminars and workshops!
The Cookseys' original scholastic curriculum has been used as a 2 semester hour required course for teacher certification in a midwestern college, as a faculty recommended resource for special students from non-English speaking countries in a New York City College, as a mainstay for thousands of homeschool families and in public and private schools throughout North America, South America, Africa, Europe and Asia. Cooksey's original curriculum is also widely used by special needs students and professionals with a success rate of amazing results and continues to soar daily. Being able to read in today's world of technology and vast knowledge is crucial to a person's future. Help someone learn to read and you will be helping to change the world.
BILL AND JANAE COOKSEY

Founders and Directors
of The International School of Foundational Phonics Online
invite you to join our worldwide internet family
Come join our worldwide online school as a supervisor and your students will be busy learning the solid basics of how to read correctly by using our online program which includes scholastic daily lesson plans, educational games, original phonics songs and fun activities for reinforcement and drill.
NEW STUDENT ENROLLMENT
NOW BEING ACCEPTED FOR OUR ONLINE CLASSES
Please feel free to click on the links below to find out more about what students will learn and what parents, teachers and other supervisors have to say about Free Online Phonics.
CLICK THE IMAGES BELOW

HOW CAN WE KEEP OUR COURSE FREE?

By the generous donations and support of parents, teachers, community organizations, businesses, and people like you who see the importance of teaching others to read.
We accept Visa, Mastercard, and Discover.

Our students will be blessed and so will you!

PayPal is the world's #1 online payment service, accepted on over 5 million eBay(TM) auctions and by thousands of online shops. Over 20 million people in 38 countries worldwide use PayPal.

Click below
We now offer English Grammar tutoring for a fee.
You will be taught word attack, sentence strength, punctuation power, and English achievement, plus more.
---
FREE MATH CLASSES BONUS FOR NEW ENROLLED STUDENTS
All those officially enrolled in our free online phonics classes who have children ages two through four will also be able to teach the BASICS OF BEGINNING MATH (at no charge)by following the link found on the website sent to you in our welcome letter once you are approved.
Below you will find a link to a sample table of contents format for Step One with inactive links to show ONLY how the course is to be accessed from a table menu on this "sample" web page when connected to the internet.
We provide lesson plans, activities, games and songs to the supervisor from another table menu page that is presented in the same type format as this table of contents except the links will be active. The URL for this is sent to you in email once the enrollment process has been completed.
You will have complete access to all the parts of all twelve weeks of lesson plans from the table menu on the webpage sent to you after enrollment. Simply click on each of the links in each of the table