Participation is the key word. Wild Bill is all wound up for every second he's on stage 20 minutes or 5 hours, it doesn't matter! And he expects the audience to participate in his show as well as enjoy it.
And Even With The Latest Inductees
THE FABULOUS "O-JAYS"!!!

Cooksey's instinctive abilities to FEEL OUT HIS AUDIENCE create an atmosphere of FESTIVE PARTICIPATION and MERRIMENT that builds minute by minute all throughout his show. You'll see his CHAMELEON PERSONALITY adapt to each individual entertained, as if the entire program was tailor made just for each member of his audience!
EMAIL:

---
CLICK HERE TO EMAIL WILD BILL NOW
THE CLEARWATER SUN reported:
The Frog Pond Lounge in the Clearwater Beach Hilton where Jim Stafford launched his career now showcases a real weirdo named Wild Bill Cooksey who talks, sings, strums and goes bonkers nightly.
He's very good at weird and he must be canny to stay one step ahead of the guys in the white coats. Like he wears a cowboy hat, a glittery pair of boxer shorts(on top of his trousers, mind you) and only one shoe. However, we understand that each night the costume gets more bizarre depending on the Wild One's moods.
But aside from the outfit, an example of just one of the things he does is when he goes through strange rituals and antics wherein two people are introduced, given 60 seconds to conclude their courtship and immediately married in a mock ceremony. As to date, there are actually three couples who never knew each other before attending Cooksey's show and now are legally married. There have even been two known children produced from this trio of official weddings. Strangely hilarious?.... yes, that's a pretty good description of Wild Bill's act!
---
JUST WHAT IS WILD BILL'S BRAND OF HUMOR?
Cooksey is insulting without being vulgar...
Weird, but not ridiculous............
Flamboyant, but not obnoxious
To see more about Wild Bill's ridiculous Las Vegas Convention and Special Events one on one act
as Elvisss, The Ultimate Phoney Psychic
MADCAP STYLE! SILLY! AMUSING! INTERACTIVE!

AND DON'T FORGET WILD BILL PERSONALLY PERFORMS THE ONLY PATHETIC, BEARDED PSYCHO PRINCESS OF PROCRASTINATION ACT IN VEGAS THAT HAS PEOPLE ROLLING ON THE FLOOR, SCREAMING FOR MORE!


Now take a peek at the REAL MADAM ZELDA for yourself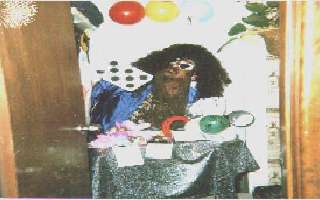 BEAUTY IS IN THE EYE OF THE BEHOLDER?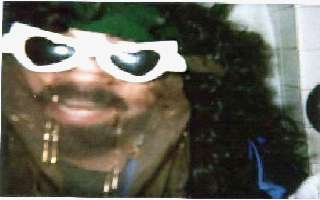 "I'LL BE LURKING FOR YOU IN YOUR DREAMS!"
MADAM ZELDA WANTS TO SEE YOU NOW:
Click Here Quickly To Go To Her Before She Gets Upset With You!
Then Email Wild Bill To Set Up An Appearance By MADAM ZELDA from Planet ZZZZZZZ!

Wild Bill says about himself: "Seize every moment to be SPONTANEOUS and you'll tickle more fancies than a derranged dentist with a gallon of industrial strength LAUGHING GAS!"
His show is a fun-filled-filibuster of comedy and music! Cooksey is a rootin', tootin', trouble-makin', guitar-playin' troubadour with a repertoire of characters, costumes and contests.......... that just won't stop until they turn out the lights !!!

EMAIL:
CLICK HERE TO EMAIL WILD BILL

---
WILD BILL
A MASTER PERSONALITY PROFILER
WITH HIS OWN SCIENTIFIC & STATISTICAL PROCESS
FOR FUN AND GAMES?.......YES!
ACCURATE AND REVEALING?.....ABSOLUTELY!

In these days of investigative TV shows like the 25 DIFFERENT VERSIONS OF "C.S.I" AND "LAW AND ORDER", as well as VAST MEDIA COVERAGE AND PUBLIC INTEREST IN COURT TRIALS LIKE SCOTT PETERSON, MICHAEL JACKSON. ROBERT BLAKE and even still more "O.J." EVIDENCE coming out, WILD BILL has opened THE SYLLOGISTIC RESEARCH CENTER and established THE AMERICAN ASSOCIATION OF PROFESSIONAL PERSONALITY PROFILERS.
WILD BILL AMAZES PEOPLE of all ages and walks of life with his incredible ability to deliver verbal and printed Profile Overviews of each subject presented to him USING ORIGINAL TECHNIQUES He Has Developed IN HANDWRITING ANALYSIS, FACIAL FEATURES DIAGNOSTICS AND NAME POWER POTENTIAL statistically and scientifically REVEALING PERSONAL DOMINANT TRAITS AND CHARACTERISTICS that show up most often IN A PERSON'S DAILY BEHAVIOR PATTERNS.
Whether DR. BILL Is At An Outdoor Event Or Inside At A Trade Show
He Can Always TELL WHAT MAKES A PERSON TICK !!!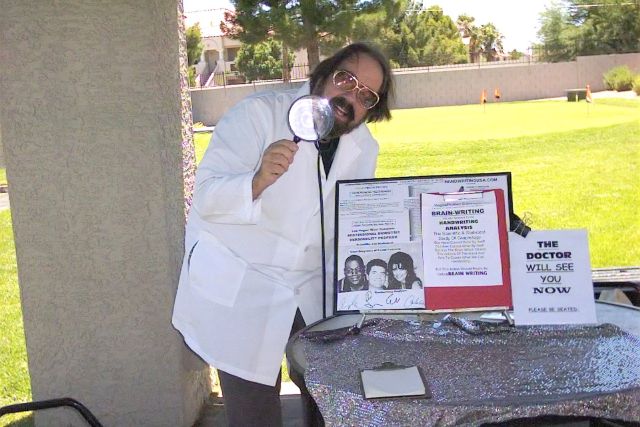 THE PERFECT INTERACTIVE FUN AND ENTERTAINMENT
FOR ALL TRADE SHOWS, CONVENTIONS, SPECIAL EVENTS & PARTIES :
.....INTRODUCING.....
THE BEST VEGAS SHOW-STOPPER ACT
FOR YOUR TRADE SHOW BOOTH
"Bringing The Customer Traffic To Your Booth"


Call 702-773-5809 or Email vegaswatchdog@yahoo.com

HANDWRITINGUSA.COM



This is also perfect interactive, intellectual entertainment for a small gathering of one to six guests, a cocktail / mixer type event, a business seminar , a festive party, a hospitality suite and, of course, a powerful traffic-stopper at a trade show or convention booth. Everyone wants to know about themselves and how to identify strengths and weaknesses in others. And though the truth is revealed about each person,be sure that Wild BIll The Entertainer will have everyone laughing and joking and only remembering all the fun everyone had the time they were profiled by THE MASTER PROFILER named WILD BILL.

Check out a wide variety of Wild Bill's unique profile method approaches by clicking here. Engage Wild Bill's Entertaining Master Profiler services once, and you will want him at all your events to guarantee none of your guests ever have a dull moment. Wild Bill will keep them on their toes and tickle their funny bones at the same time as he talks about each guest's favorite subject.....themselves!


NO BRAG - NO BOAST
THERE IS ONLY ONE PERSON IN ALL OF LAS VEGAS
WHO CAN DO THIS TYPE OF
UNIQUE ENTERTAINING MASTER PROFILING
Email or Call Wild Bill Today

---

YEAH, BUT CAN HE REALLY PLAY MUSIC?
Wild Bill spent 25 YEARS on the Las Vegas/Florida circuit entertaining millions of satisfied customers on stage, TV and radio. As the opening comedy act in concert for stars like
Chuck Berry, Freddy Fender and Blood Sweat and Tears,
Wild Bill motivated crowds of up to 25,000 people at a time in major arenas.
Wild Bill has also been a successful Nashville recording artist, a Las Vegas journalist, a syndicated talk radio and television show host/producer and a Guinness Book Musical World Record Breaker. In fact Wild Bill's written a full length book about how he broke this world record in Las Vegas entitled:
"I'LL CLIMB THAT MOUNTAIN" by Wild Bill Cooksey.
READ MY BOOK
Click Here To Read My Book Online.
Click This Link To Hear The "I'll Climb That Mountain" Song Featured In The Documentary About Wild Bill Breaking A World Record For Endurance 20 Years After Being Told By Doctors That He Would Never Walk Again.
Click Here To Hear And Download The New 2007 Version Of "I'll Climb That Mountain" With The Extra Verse That Took Wild Bill 31 Years To Finally Be Able To Express In Lyrics.

Here's what one of America's most famous comedians who played an important part in encouraging Wild Bill to break the record had to say after Cooksey sent him the book about this fabulous adventure in breaking a Guinness Book World Record in Las Vegas:
"Wow, what a story!
Glad you climbed the Mountain
Best of luck in future.
Those were the days, weren't they?
Take care,
David Brenner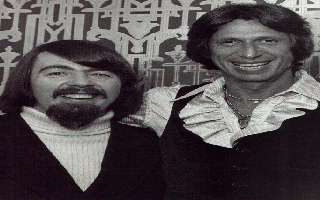 EMAIL:
CLICK HERE TO EMAIL WILD BILL


WILD BILL has performed with one or more of his entertainment talents (i.e. Emcee, Comedian, Musician, Handwriting & Facial Features Analyst or Caricaturist) at the following locations:


LAS VEGAS, NEVADA:
The Rio, Stardust, Ballys, Sahara, Flamingo Hilton, Monte Carlo, Mandalay Bay, Venetian, Stratosphere, Riviera, Marina, Dunes, Bellagio, MGM Grand, Peppermill, Alexis Park, Landmark, Fremont, Silverbird, LV Hilton, Frontier, Sands, Caesars Palace, Tropicana, Circus Circus, Golden Nugget, Silver City Casino, Vegas World, Palace Station, Aladdin, Alpine Village, Old Nevada, Silver Slipper, Union Plaza, Silver Nugget, Royal Casino, Nevada Palace, Thomas & Mack Arena, Cashman Center and The Las Vegas Convention Center.
LAUGHLIN, NEVADA:
Riverside Hotel and Sam's Town Gold River Hotel
FLORIDA:
Americana Racquet Club, Orlando--Clearwater Beach Hilton, Clearwater--Red Carpet Inns Hotel, Daytona--Breckenridge Resort Hotel, St. Petersburg--Old Orleans Hotel, Tampa--Sheraton Motor Inn--Fort Myers, The Rocket Room--Washington, D.C.

The above locations are just a few of the work places that have fit into Cooksey's career schedule which also includes every Holiday Inn, Ramada Inn, Car Dealer Showroom, County Fair, "Mom and Pop" Bar and Grill, Dance Hall and High School Auditorium possible for one half-sane person to perform in and still stay on the North American continent. Oh, yes, did I mention the gigs to Canada and Mexico? How about the ship cruises? Oh, well, maybe later.

EMAIL:

---
CLICK HERE TO EMAIL WILD BILL NOW
---
AND IF YOU ARE LUCKY ENOUGH TO BOOK WILD BILL FOR A MUSICAL PERFORMANCE, YOU MAY ASK............ "WHAT TYPE OF MUSIC DOES HE PLAY?" Well, the menu fits the clientele. Because Cooksey's background has been so varied, you may hear easy listening standards from the 30's and 40's, classic country tunes or those golden oldies of rock and roll. Happy songs, sad songs, love songs, and everyone's favorite sing-a-longs are all offered by this world class "musician/comic" who's performed on stage with over 200 hit Recording Artists and International Stars.
WILD BILL COOKSEY HAS PERFORMED IN CONCERT AS MUSICIAN/COMEDIAN AND OPENING ACT WITH THIRTEEN RECORDING ARTISTS/GROUPS WHO HAD AT LEAST ONE NUMBER ONE TOP FORTY RECORD THAT CHARTED IN BIILBOARD MAGAZINE:
| | |
| --- | --- |
| THE COASTERS | "YAKETY YAK" |
| DEL SHANNON | "RUNAWAY" |
| THE SHIRELLES | "WILL YOU STILL LOVE ME TOMORROW?" |
| CHUCK BERRY | "MY DING A LING" |
| BOBBY LEWIS | "TOSSIN' AND TURNIN'" |
| GARY LEWIS | "THIS DIAMOND RING" |
| THE DIXIE CUPS | "CHAPEL OF LOVE" |
| THE DRIFTERS | "SAVE THE LAST DANCE" |
| THE O'JAYS | "LOVE TRAIN" |
| PAUL AND PAULA | "HEY, HEY PAULA" |
| GARY "U.S." BONDS | "QUARTER TO THREE" |
| FREDDY FENDER | "BEFORE THE NEXT TEARDROP FALLS" |
| THE BOX TOPS | "THE LETTER" |
WILD BILL COOKSEY HAS PERFORMED IN CONCERT AS MUSICIAN/COMEDIAN AND OPENING ACT WITH FIFTEEN RECORDING ARTISTS/GROUPS WHO HAD ONE OR MORE SONGS IN THE TOP TEN OF WEEKLY MUSIC CHARTS IN BIILBOARD MAGAZINE:
| | |
| --- | --- |
| JERRY LEE LEWIS | "WHOLE LOT OF SHAKIN' GOING ON" and "GREAT BALLS OF FIRE" |
| BLOOD, SWEAT AND TEARS | "SPINNING WHEEL" and "YOU MADE ME SO VERY HAPPY" |
| JEWEL AIKENS | "THE BIRDS AND THE BEES" |
| ROY HAMILTON | "UNCHAINED MELODY" and "YOU CAN HAVE HER" |
| INEZ AND CHARLIE FOXX | "MOCKINGBIRD" |
| THE RAMSEY LEWIS TRIO | "THE 'IN' CROWD" |
| THE DOVELLS | "BRISTOL STOMP" and "YOU CAN'T SIT DOWN" |
| ROBERT PARKER | "BAREFOOTIN'" |
| THE IMPERIALS | "TEARS ON MY PILLOW" |
| ROY HEAD | "TREAT HER RIGHT" |
| MAJOR LANCE | "MONKEYTIME" |
| RUFUS THOMAS | "WALKIN' THE DOG" |
| THE TAMS | "WHAT KIND OF FOOL DO YOU THINK I AM?" |
| THE ORLONS | "THE WAH WATUSI" and "SOUTH STREET" |
| LEFT BANKE | "WALK AWAY RENEE" |
WILD BILL COOKSEY HAS PERFORMED IN CONCERT AS MUSICIAN/COMEDIAN AND OPENING ACT WITH THE FOLLOWING RECORDING ARTISTS/GROUPS WHO HAD AT LEAST ONE SONG THAT CHARTED IN THE TOP FORTY RECORDS ACCORDING TO BIILBOARD MAGAZINE:
| | |
| --- | --- |
| BO DIDDLEY | "HEY, BO DIDDLEY" and "I'M A MAN" |
| BILL DEAL AND THE RHONDELS | "I'VE BEEN HURT" |
| VIC DANA | "RED ROSES FOR A BLUE LADY" |
| LIGHTHOUSE | "ONE FINE MORNING" and 'SUNNY DAYS" |
| DALLAS FRAZIER | "ELVIRA" |
| BARBARA FAIRCHILD | "TEDDY BEAR" |
| THE VIBRATIONS | "HANG ON SLOOPY" |
| JIMMY ELLEDGE | "FUNNY HOW TIME SLIPS AWAY" |
| DON COVAY | "SEE SAW" and "HAVE MERCY" |
| WALTER SCOTTof BOB KUBAN'S INMEN | "LOOK OUT FOR THE CHEATER" |
| RONNIE DOVE | "CRY" |
And there are many more fabulous artists that I worked with that I cannot remember as I present this list!
---
Here is only a partial list of some of the celebrities that WILD BILL COOKSEY has performed with on stage in concerts across America:
| | | |
| --- | --- | --- |
| CHUCK BERRY | JERRY LEE LEWIS | BO DIDDLEY |
| DEL SHANNON | BLOOD, SWEAT AND TEARS | FREDDY FENDER |
| JOE FRAZIER | GARY LEWIS AND THE PLAYBOYS | MARTY ROBBINS |
| THE O'JAYS | LEE GREENWOOD | ROY HAMILTON |
| PAUL AND PAULA | GUY AND CARMEN LOMBARDO | THE DRIFTERS |
| THE SHIRELLES | THE RAMSEY LEWIS TRIO | THE JORDANAIRES |
| ROBERT GOULET | BOB CRANE of TV's HOGAN'S HEROES | THE BOX TOPS |
| MARYLIN CHAMBERS | BOBBY DARIN'S ROAD BAND | BARBARA FAIRCHILD |
| GRAMPA JONES | LITTLE ANTHONY'S IMPERIALS | THE INK SPOTS |
| THE DIXIE CUPS | WAYLAND FLOWERS AND MADAM | THE COASTERS |
Special Guest Star: Wild Bill Cooksey
THE WELL KNOWN FEATURE LENGTH MOTION PICTURE:
Fred Olan Ray's HORROR CLASSIC "The Brain Leaches"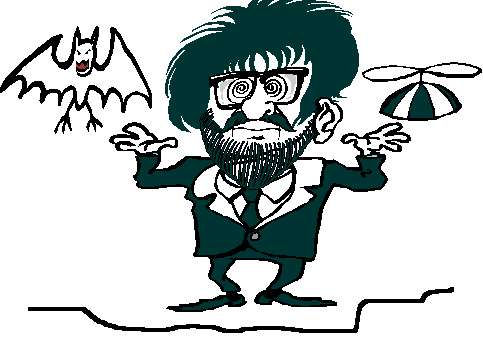 Released: 1978 by Firebird International Pictures
W i l d B i l l C o o k s e y
On stage, however, he is a dedicated performer with a madcap entertainment routine aimed at involving the audience and giving them a roaring good time!
Great music interlaced with Cooksey's keen sense of observation humor guarantee his audience a very special entertainment package to be remembered for many days to come!!!
---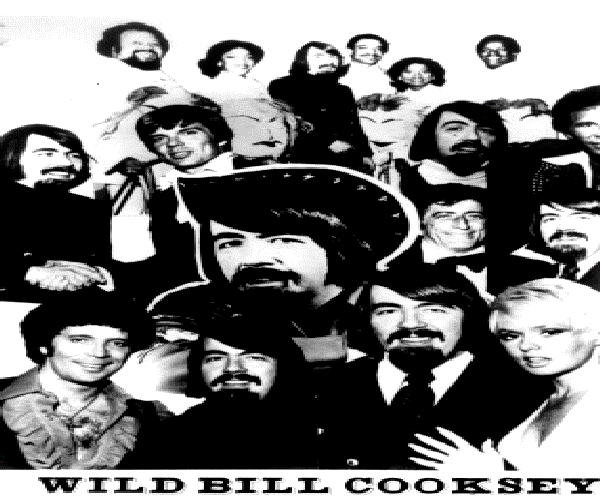 Just Look How Famous The Following Performers Became After They Had Their Picture Taken With WILD BILL COOKSEY,
"The Original VEGAS-ENTERTAINMENT-ARTIST."
---
WILD BILL IS EXTREMLY C-R-A-Z-Y
ABOUT A FABULOUS COUNTRY ON EARTH CALLED


THE UNITED STATES OF AMERICA


That's Why He Wrote This Song Directly Below:
---
CLICK ON WILD BILL'S NEWEST SONG
WITH THE MESSAGE THAT WILL GUARANTEE AMERICA'S FUTURE AFTER 2008.
THE USA IS ONE GREAT PLACE TO LIVE. SO LET'S KEEP IT THAT WAY, OKAY? THE SONG SAYS IT ALL AND JUST LIKE THE "NIKE" COMMERCIAL, JUST DO IT!


FROM THE SENATE MAJORITY LEADER, HARRY REID
Dear Mr. Cooksey:
I appreciate you sharing your song with me.
Please be assured that I will continue to use my
leadership position to strengthen Nevada and the nation.
My best wishes to you.
Sincerely,
HARRY REID
United States Senator

---
"TRUCKERS ARE AMERICA'S HEROES OUT ON OUR HIGHWAYS"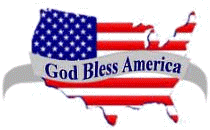 CLICK ON THIS USA "MAP" TO DOWNLOAD
WILD BILL'S NEW TRIBUTE SONG TO THOSE WONDERFUL FOLKS
WHO BRING THE WORLD RIGHT TO OUR DOOR EVERYDAY!
"TRUCKERS ARE AMERICA'S HEROES OUT ON OUR HIGHWAYS"
Please Share This Special Tribute With Everyone You Know.
And The Next Time You Meet A Trucker, Don't Forget To Say "THANK YOU !"
For A second link to the song CLICK HERE
For Free Ringtones of the Trucker Song, click here


CALL 702-773-5809
EMAIL:

---
CLICK HERE TO EMAIL WILD BILL NOW
BBW
"Here...Let Me Add Just A Little More Touch Of Bass...Now That's Good!"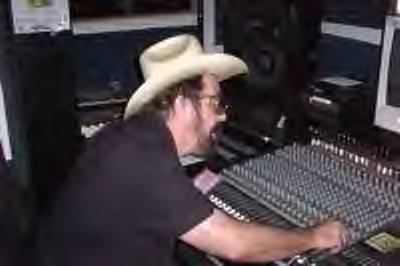 Wild Bill Works Intently On The Mix Of His Song At The Sound Board And The Keyboard At Digital Insight Recording, Vegas' #1 Studio. It's Where Platinum Artists Like Faith and Tim, Kenny Chesney, Clint Black, Celine Dion, Barry Manilow, Britney Spears, Nelly & Ludicras All Record When They Are In Vegas.
---
PRESIDENT BUSH DEMONSTRATES
THE "DUCK AND COVER" PROCEDURE

Duck and Cover - Swamp Water Films
---
WHAT ARE YOU WAITING FOR?
IF YOU WANT THE BEST ENTERTAIMENT FOR A TRADE SHOW, CONVENTION OR SPECIAL EVENT--
OR IF YOU ARE JUST HAVING A PARTY WITH A FEW GOOD FRIENDS-
AND YOU'VE DETERMINED YOU WANT A
$MILLION-DOLLARS$ WORTH
OF LAUGHTER AND ENTERTAINMENT,
FOR HALF THE PRICE OF A USED CAR,
THEN HURRY UP AND BOOK
THE
CRAZY
MAN
WILD BILL COOKSEY
CALL 702-773-5809 ASAP!!!
Or Visit Him At VegasWatchDog.com
---
HERE IS THE LOVE OF WILD BILL'S LIFE:
THE MOST BEAUTIFUL BBW THAT EVER LIVED...
And Still Does In My Heart...
MY WONDERFUL J A N A E....How I miss her more each day!
HERE IS THE 2007 VERSION OF WILD BILL'S SONG
"I'LL CLIMB THAT MOUNTAIN"
"You Can't Quit, You Can't Give Up,
As Long As You Still Have Something To Give!"